Sir Walter grass is a soft, lush, emerald-green turf that's drought tolerant & perfect for shaded areas.
Sir Walter turf is Australia's "homegrown" turf, born and bred for resilience in tough Aussie conditions. This turf impresses with its soft, lush texture and emerald-green broad leaf. Sir Walter does thrive in full sun but is renowned as the King of Shade! 
Developed right here in Australia, Sir Walter is a soft touch, and high wear-tolerant grass, making it a great turf for backyards and businesses across South East Queensland. Also known as Sir Walter Buffalo Grass, this turf only requires two to three hours of full sun a day and is drought tolerant, so it's perfect for our South East Queensland conditions and looks beautiful all year long.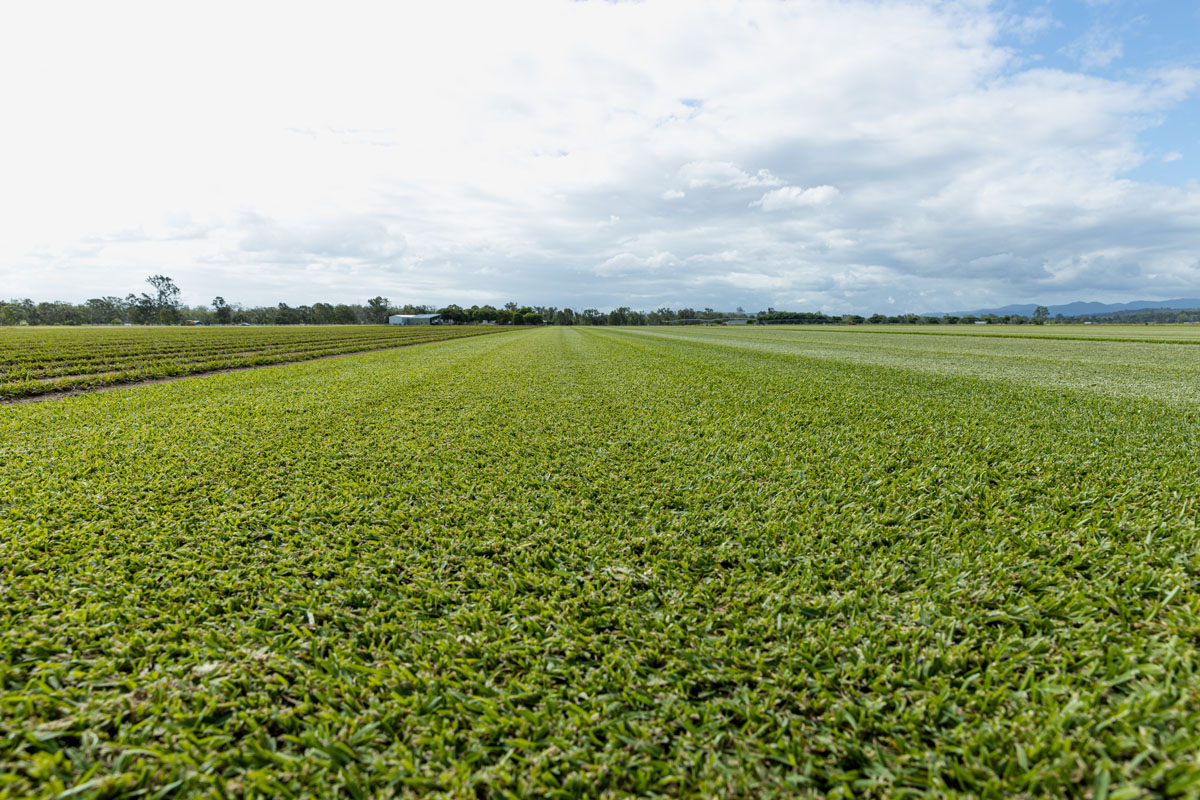 Is
Sir Walter Turf

right for you?
Sir Walter is a buffalo turf variety and can cope with as little as three hours of sun per day. It's all about its broad leaf and how efficiently it photosynthesises. If you have high fences, double-storey neighbours, or mature trees shading your space, Sir Walter is the perfect choice for you. 
As well as being a grow-anywhere type of turf, Sir Walter establishes faster than other varieties and will repair at a similar rate, so it is perfect for high-traffic areas and busy backyards.
Its vigorous growth means it holds out most weeds, but also means it requires a weekly mow all year round. We recommend proper garden edging and regular whipper snipping to keep it within its zone.
If you or your family suffer from allergies, Sir Walter is a great choice for your yard as it produces a very low seed head. With so much going for it, Sir Walter has earned its place as one of Australia's top-selling turf varieties.
Sir Walter Lawn

Installation Process
Got your Sir Walter Turf ready to go? Follow our 9-step guide for a quick and easy installation.
Note: To make sure your Sir Walter grass is installed at its healthiest state, we recommend installing your lawn immediately after delivery.
How do I take care of my Sir Walter buffalo turf?
Sir Walter grass is Australia's most popular Buffalo grass, and with good reason. By maintaining it properly, you can make sure your turf looks great all year round.
Ready to give Sir Walter Turf a go?
We always put your needs first. We can deliver your new turf to your home or business, or you are welcome to pick it up from our turf farm. Whichever you choose, you can rely on our friendly team for prompt service.