Zoysia grass is one of the most commonly used premium turf varieties. How could you use it in your next landscaping project?
Zoysia grass has a fine to medium leaf with a dark green colour, a luxuriously soft feel and moderate shade tolerance. As a hybrid tropical turf, it brings together the best traits of two of the most popular turf varieties – buffalo & couch grasses.
Zoysia turf has deep roots and underground runners, offering high drought tolerance. Its slow growth rate makes it one of the lowest maintenance grass types, meaning less mowing for you. As a warm-season grass, it is well suited to the hotter and humid conditions of South East Queensland.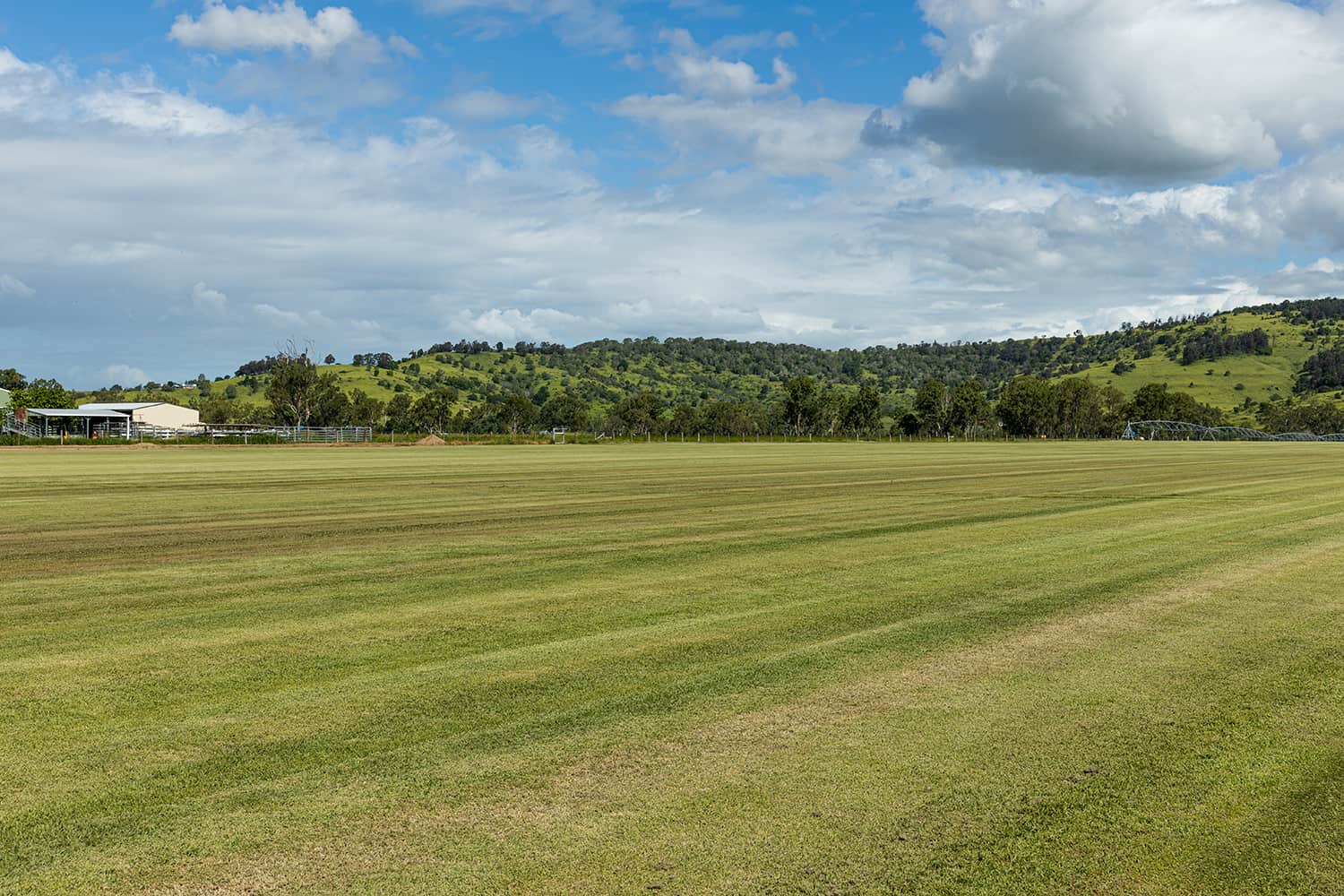 Is
Zoysia turf

grass suitable for you?
A hardy variety, Zoysia is well-suited to most soil types including clay and sandy soil areas and the warm coastal climate of South East Queensland. In addition, this turf has a classy, dark-green colour and is soft to the touch. It produces low seed head which is a relief for allergy sufferers. Zoysia is a superior backyard choice for families with children.
Zoysia turf is a naturally tough variety that is perfect for slopes and retaining walls and helps strengthen soil with its deep-burying root system. 
Its most significant plus is that Zoysia requires around half as much mowing as couch or buffalo making it the perfect low maintenance turf option and is ideal for commercial projects that require low-long term maintenance.
Zoysia can grow in full sun and up to 30% to 50% shade.
Zoysia will take a little longer than other turf varieties to establish, but then it will reward you with its eye-catching good looks and low maintenance.
Zoysia Grass

Installation Process
Got your Zoysia turf ready to go? Follow our 6-step guide for a quick and easy installation.
Note: To ensure your Zoysia grass is installed at its healthiest state, we recommend installing your lawn immediately after delivery.
How do I take care of my Zoysia grass?
Zoysia is a low-maintenance turf, great for recreational and commercial purposes, and especially suited to sloped areas.
Ready to give Zoysia Turf a go?
We always put your needs first. We can deliver your new turf to your home or business, or you are welcome to pick it up from our turf farm. Whichever you choose, you can rely on our friendly team for prompt service.
| Price per sqm | $12.10 |
| --- | --- |
| Shade Tolerance | 5/5 |
| Drought Resistance | 3/5 |
| Weed Resistance | 4/5 |
| Durability | 4/5 |
| Maintenance Level | Low |
Your new turf delivered to your doorstep
Looking to purchase Zoysia grass? Submit a quote today, and our team will get in touch to see how we can help you bring your dream lawn to life!