Wintergreen is a soft-leaf couch that's perfect for busy backyards. How could you use it in your next landscaping project?
What is
Wintergreen turf?
A simple soft-leaf couch, Wintergreen couch lawn is our top-selling variety. It's a tough, no-fuss option that is perfect for budget-conscious, proud lawn lovers. Our Wintergreen couch grass has a reputation for being the best in the business!
Wintergreen is a humble grass variety that rarely gets the praise it deserves. It is hard to understand why when it ticks SO many boxes. It's perfect for enthusiasts, families, rental situations, and commercial applications. It looks great, is tough, and is definitely on budget. Really the only downside is Wintergreen is a full sun variety – shade is a big NO.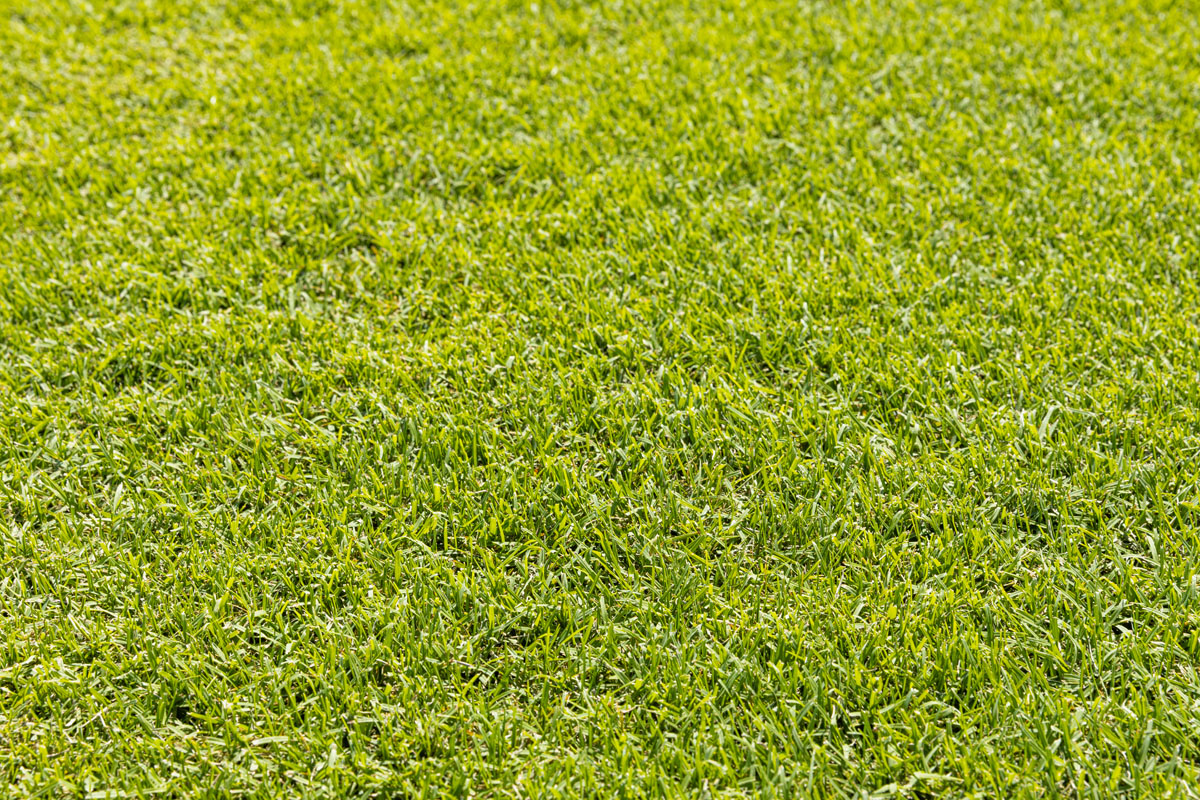 Is
Wintergreen couch

grass suitable for you?
Wintergreen couch thrives in all soil conditions but prefers loam to sandy loam. It is a full-sun variety (6+ hours of sun per day) with a fine emerald-green leaf.
Wintergreen's wear tolerance is very high, and it is a preferred grass not only for busy backyards and heavy traffic areas but also for commercial applications. Our Wintergreen can be found at golf courses, sporting fields, parks and housing estates across South East Queensland. 
Wintergreen couch grass can endure periods of extreme heat and drought and will bounce back quickly with a drop of rain or sprinkle from the hose. For a consistently healthy and strong Wintergreen lawn, it is advised to water deeply once a week, fertilise every three months and keep on top of your mowing. A neglected Wintergreen lawn will still cope with the toughest conditions but will likely become thin and grow weeds. In this case, Wintergreen is super easy to restore to glory with herbicide, fertiliser and water. It repairs itself incredibly well. 
Keep an eye out for lawn grubs in Wintergreen. The lawn grub moth will target the best lawns in the street from October to March but can be treated with a quick application of pesticide. Some pesticides can even form a forcefield from these pests for the duration of the season, so you don't need to worry at all. 
Mow your Wintergreen every week during the warmer months so that it doesn't get too long, and aim to take off no less than 1/3 of the leaf to reduce the chances of scalping it. For enthusiasts, Wintergreen is the perfect lawn to mow with a reel mower (cylinder mower). Wintergreen can be a little invasive, so plan decent garden kerbing, then control any grass runners with edging and whipper snipping when you mow. Have a rest over the cooler months while your Wintergreen's growth is dormant. 
Wintergreen Couch Grass

Installation Process
Got your Wintergreen turf ready to go? Follow our 9-step guide for a quick and easy installation.
Ready to give Wintergreen Couch Grass a go?
We always put your needs first. We can deliver your new turf to your home or business, or you are welcome to pick it up from our turf farm. Whichever you choose, you can rely on our friendly team for prompt service.
Wintergreen Couch Pricing
| Price per sqm | $5.50 |
| --- | --- |
| Shade Tolerance | 2/5 |
| Drought Resistance | 4/5 |
| Weed Resistance | 3/5 |
| Durability | 4/5 |
| Maintenance Level | Low |